WHAT DOG AM I ? – enjoy our poem QUIZ
WHAT DOG AM I ? – PUZZLE NUMBER ONE
I'm tiny in stature, a pup so small, A breed that's cherished by one and all. With graceful ears that perk up high, I'm a puzzle to solve, give it a try!
In Mexico's land, I trace my roots, Where ancient cultures played their flutes. Though small in size, my heart is grand, A loyal companion, I'll always stand.
My name may sound like a sneeze, But don't underestimate my expertise. I may be little, but I'm bold and proud, A canine wonder in a tiny shroud.
With eyes so bright, like shining stars, I capture hearts with my charm bizarre. My coat can vary in hues so rare, From fawn to black, I've got flair to spare.
I'm not a lapdog, hear me roar, I've got spirit that you can't ignore. Confident and sassy, I'm full of might, Guess my breed, unlock the puzzle's light!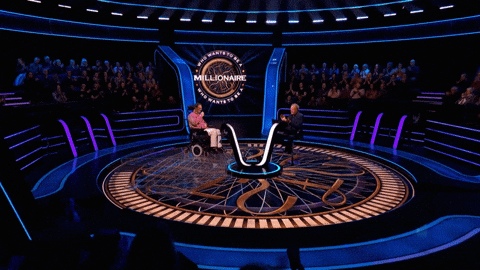 WHAT DOG AM I ? – PUZZLE NUMBER TWO
Through darkness and strength, my path is clear, A breed that strikes awe, no room for fear. With a coat so sleek, black, blue, or red, Can you solve the puzzle, where I tread?
My silhouette is regal, standing tall, Guarding with loyalty, I give my all. An elegant figure, a noble mien, In this cryptic challenge, can you glean?
With an origin German, I proudly claim, A guardian's heart, fame in my name. Eyes alert and ears pricked high, My presence commands, no need to try.
Intelligence sharp, my mind's awake, But can you unravel the clues I make? A breed of might, with muscles strong, Guess my name, join the puzzle throng.
Bred to protect, I'm a true defender, A loyal companion, a fierce contender. A guardian's breed, with a soul so brave, Unveil my identity, puzzle solved, be saved!
WHAT DOG AM I ? – PUZZLE NUMBER THREE
A royal air surrounds my gentle frame, A regal breed, worthy of acclaim. With silky ears that gracefully flow, Can you decipher this puzzle's glow?
Named after kings, in history's grace, I charm with elegance, a gentle face. A lapdog's heart beats within my chest, Can you guess the breed, put it to the test?
In art and portraits, I often appear, With flowing locks, I banish all fear. A toy spaniel with a noble stride, Unravel the puzzle, walk alongside.
Four colors in my coat, I do don, A royal blend, under the sun. Cavalier in spirit, affectionate too, Guess my breed, unlock this clue.
In palaces and courts, I've made my mark, Companion to nobles, both light and dark. With a soul that's warm and love so pure, Solve the puzzle, my breed, ensure.
WHAT DOG AM I ? – PUZZLE NUMBER FOUR

Through fields I bound, with nose held high, A hunter's companion, swift and spry. With baying voice, I join the chase, Can you solve the puzzle, set the pace?
In forests deep, my senses keen, I track the scent, a hunting machine. A breed revered for its melodious sound, Guess my name, let your knowledge astound.
In packs I roam, with fellow hounds, A fox's foe, through rugged grounds. With powerful legs, I leap and bound, Decipher the puzzle, let answers be found.
From English origins, my heritage traced, A breed esteemed for its hunting taste. With a sleek physique, built for the chase, Can you unlock the puzzle's embrace?
In red and white, my coat doth gleam, A puzzle unfolds, like a vibrant dream.
IF YOU LOVE THIS QUIZ PLEASE SHARE TO YOUR OWN FACEBOOK PAGE… THANK YOU SOOOOOOO MUCH!
WOULD YOU LIKE THE ANSWERS?
SCROLL DOWN A LITTLE FURTHER, WE DIDN'T WANT THE ANSWERS TO BE ON SHOW!
DOGGY NUMBER ONE – CHIHUAHUA
DOGGY NUMBER TWO – GERMAN SHEPHERD
DOGGY NUMBER THREE – KING CHARLES SPANIEL
DOGGY NUMBER FOUR – FOXHOUND
LOVE AND WOOFS!
ALISON AND JET THE ADMIN CHIHUAHUA!