JET THE ADMIN GUY INTRODUCES HIS DOGGY FRIENDS
JET our Chihuahua is a true social butterfly. He loves nothing more than being part of HAPPY DOGGY NEWS as the very important ADMIN GUY!
He has made so many wonderful doggy friends from HAPPY DOGGY NEWS newspaper and from the very friendly HAPPY DOGGY NEWS FACEBOOK page. A lot of the dogs get together by using their human's ipads, computers and phones. Here they bark and gossip about the latest neighbourhood shenanigans. JET loves the chats and is always wagging his tail and yapping away with enthusiasm. JET has a big personality and an even bigger heart, and his dog friends all love him… even if they do sometimes tease him about being a bit of a diva. But hey, can you blame him?
JET in return adores all of his doggy friends and wanted to pop their cute little photos on his special post today!
We asked for photo's last week, so if you missed sending in your lovely photo don't worry as we are also creating new posts with your lovely doggy photos!
You can subscribe for free to receive all of our wonderful stories, news posts, competitions, photos as soon as they are published!
JET and his gorgeous friend GRACIE have formed a unique online friendship that has lasted for quite some time. JET and GRACIE'S HUMANS would often post pictures of them on HAPPY DOGGY NEWS which caught each of the doggy's attention. They both have a love of cuddling up to their human Mum's!
HARVEY and JET love using Facetime to show each other their toys. HARVEY sometimes has larger toys but JET totally respects the fact that he can only carry little toys around. They chat about where they have peed that day, which doggy bottoms they have encountered and have a general gossip about the doggies in their street.
Oh JET loves GIZZY WOO WOO. They use the old fashion way of communication, the landline telephone to contact each other. GIZZY WOO WOO cannot see these days and so JET calls him rather than using Facetime. If you get a chance to overhear their conversations, they would make you laugh! Cheeky friends for sure!
Having friends from around the World is the beautiful thing about social media. JUNIOR just loves seeing JET in his Bournemouth home and JET loves seeing JUNIOR in his Mexican home and in his own super doggy swimming pool. Sometimes JUNIOR will contact him whilst having a swim and a splash. They have planned to visit each other and find out about each others cultures. JET thinks will love the Mexican doggy food.
A great friend of JET'S is the very gorgeous DRAGO. These two are seriously a comedy act. When chatting together they get onto all sorts of subjects, including where they have hidden their chew chews around the home and their new tricks of how to look super cute at their humans. DRAGO uses his Mum's computer when she has dozed off to sleep, she have no idea that he is computer savvy! You guys, what are you like!!!
LULU just loves her online time with JET. They watch a lot of funny You Tube video's of super funny dogs. They are planning to create a video themselves which no doubt will be top of the You Tube watch list. LULU finds JET a funny boy and JET finds LULU truly scrumptious!
When ALFIE and JET get together on a Zoom meeting they mean business, well sort of! Both intend on working on business together but find that after around ten minutes they prefer to tucker up in their blankets. They then both wait for a human to come along and give them tummy rubs. The winner that day is the first to receive one!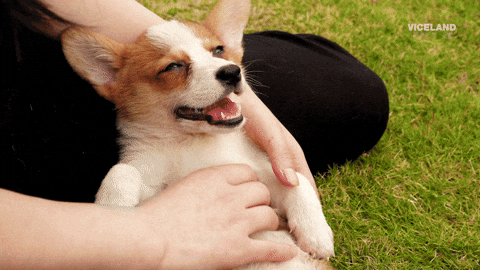 BAILEY and JET were actually engaged a couple of years ago if you didn't know already! They have been planning their wedding for a while now and whilst BAILEY is still choosing her perfect Wedding Dress, JET has decided to get hitched in the nude. BAILEY says this will be fine by her and loves the natural Boy he is!
Handsome boy BLUSITO has known JET for a couple of years now and they are truly best buddies! BLUSITO has the brains and JET knows how to scrounge for fabulous food that falls on the floor. Between them they have a perfect friendship. May your friendship grow and grow boys. BLUSITO we must say, you have such beautiful eyes – simply so stunning and intelligent.
A friend of the whole family, wonderful and handsome BUDDY T. BUDDY lives in America and JET is in the U.K. Their friendship has blossomed over the internet and both have a similar sense of humour. They both like practical jokes and spend hours telling each other funny woofy jokes that only a dog would understand! BUDDY makes fun of JET'S English accent and JET does the same to BUDDY with his American woofs!
JET loves to spend time with his beautiful SOPHIE. They borrow their humans phones and sit for hours on their furry cushions and talk fashion. SOPHIE looks good in absolutely anything, a natural model. She is helping JET become a little more sophisticated and showing him what suits him and what doesn't. JET hangs on her every word as he totally adores her!
MINDY is like JET'S Mum. She reads him bedtime stories. JET'S bedtime is six hours ahead of MINDY'S as she is in Mexico and behind the U.K time by six hours. MINDY said that JET looks a little like her and could in fact be her long lost son! MINDY you are just the kindest girl in the World.
MATIAS is JET'S drinking buddy. They hit the town together and end up returning home in the early hours of the morning. MATIAS just like his lovely name, loves drinking local wines and JET, well JET drinks absolutely anything! Together they are couple of gorgeous rascals. If you hear a lot of drunk woofing the next time you go out, it's probably those two!
TEDDY WEBSTER loves keeping busy and JET loves this about him. JET sometimes gets a little lazy and TEDDY WEBSTER encourages him to go for walkies and to the local pub. It's with TEDDY WEBSTER'S help and encouragement that JET is able to keep the pounds off which are so easily gained when you are a Chihuahua. Thank you T.W.
TAZ is very active and has asked JET to pop round and play on the fabulous trampoline. They plan to jump and try and break the record for the most trampoline jumps two dog friends have ever done before. TAZ has told JET not to worry if he gets tired as JET can just rest whilst TAZ carries on jumping as JET is so little he will keep bouncing anyway! You two are brilliant!
DALILA wins JET'S heart every time. She knows he loves to eat, chew and scrounge for food. Whenever they spend time together, she brings along a super tasty bone. DALILA chomps and the little pieces that fall off the bone go to little JET. It's the perfect friendship and they are so close they share all of their doggy secrets. Bless you DALILA for loving our JET!
MARLEY and JET are both little guys! They both love being cuddled and a perfect day for these two is to have a tummy rub on their human's laps whilst woofy chatting to each other about the best pee pee spots in town. They are both adored wherever they go and you can certainly see why. Such an adorable friendship!
ZEUS and JET are always in trouble when they spend time together. They both find the mischief in each other and egg each other on! Be careful when you see these two gorgeous ones, they will be planning something cheeky and adorable. ZEUS and JET have so much fun together and plan on being friends for all their lives!
SANDY and JAKE both love JET and it's mutual. JET likes to play in their Mum's handbag and sometimes JAKE and JET play hide and seek in there from SANDY. SANDY is intelligent and always knows they are there but pretends she has no idea where they are. She kindly leaves them there for a few hours before finding them. Lots of fun and games when these three get together, followed by snoozy time on the settee!
JET loves the very handsome boy ZEUS. They love to play zoomies and both get so excited when they call each other on Face Time. They can woof for hours together and have a regular catch up on a weekly basis. JET wants to ask ZEUS to come and visit him in Bournemouth and has got lots of activities lined up for him! ZEUS allows JET to sit on his back when he gets tired from long walks and understands that JET'S little legs have to work very hard to keep up with him!
THEO and JET both love life! JET has asked THEO to help him with the admin for HAPPY DOGGY NEWS. THEO is thinking about it but has told JET he is usually very busy. JET has offered to pay THEO with toys, balls and treats and this has certainly given him food for thought. Both beach dudes and lovers of zooming across the sand, they are perfect friends!
MONTE and JET can literally spend hours together tucked up on a cosy blanket and woof away until the cows come home. They are soulmates and have the same values – they put their tummy's first and then their wonderful human's! Always relaxed together, both valuing snoozy time, it's a friendship which will last forever! Love you two!
MOIRA has told JET that her two doggies are waiting for him to come round and play. JET can't wait to meet them and is looking forward to sitting on their special sofa which is shared with friends and family only. Apparently both love to whizz around the garden and are so excited to have JET to chase around – a game of tag is a favourite of theirs and we can't wait see watch all of their shenanigans!
TYSON is looking forward to taking friend JET out in his truck. TYSON has his driving license and is going to teach JET how to drive. TYSON has got a couple of bags of kibble ready to put near the peddles so that JET can reach. What a kind thing to do TYSON, we hope you explain to JET that he needs to drive on the other side of the road when he returns to the U.K.
IF YOU LOVE OUR POSTS, PLEASE SHARE THEM TO YOUR OWN FACEBOOK PAGE USING THE LITTLE ICONS BELOW!
SUBSCRIBE FOR FREE TO RECEIVE ALL OF OUR WONDERFUL DOG STORIES, NEWS, COMPETITIONS AND PHOTOS AS SOON AS THEY ARE PUBLISHED!