A Tribute to THE ONE AND ONLY HIRO!
Oh my goodness! We are seriously proud to be writing about the wonderful boy HIRO.
HIRO was a warrior in life, one who held the sweetest heart although not being treated with love himself for his first few years before being rescued!
It amazes us how some dogs are able to share their love, trusting us even though they have previously met some who are so not worthy of their beautiful company.
We spoke with HIRO'S dad Alan, he spoke with such love for his boy and would recommend anyone to rescue an Akita who show their love in abundance.
The brilliant charity JAPANESE ATIKA WELFARE TRUST (JAWT) – you can find them here…… (10) Japanese Akita Welfare Trust (JAWT) | Facebook is how HIRO came to be introduced to his new forever dad. They do excellent work and we know several people who have also had wonderful experiences of adopting their ATIKA from them.
Alan was already a member of JAWT and had already experienced the company of his previous beautiful girl KODA. KODA had passed a few months earlier to the arrival of HIRO and after seeing HIRO'S sad story of being tied up in Ireland and just left for good went straight to Alan's heart. HIRO was also blind but Alan knew he was more than capable of giving him what he needed to enjoy each and every day.
It was love at first sight just from HIRO'S photo and Alan immediately found himself filling out the appropriate paperwork and paying the adoption fees for this special boy. HIRO was at that time in kennels in Ireland after being saved and had no idea of course that his life was about to change into the best life ever. Before his wonderful life would start, HIRO needed to make his journey via England to beautiful Scotland. Alan described HIRO'S journey – 'He was passed along the way like an Olympic torch!' We love this expression as it also shows how HIRO was a shining bright beautiful soul who was now in many caring hands!
Who could resist this beautiful boy!
HIRO eventually arrived at his new home. Alan had in mind that HIRO would need a lot of patience before settling with him and trusting him – however, this was not quite what happened. HIRO sniffed around his home for a little bit and then settled in straight away. He knew that he was in a safe, loving home instinctively.
HIRO from that very first day, decided to crack on with his life, embracing Alan and all of his surroundings. He loved to protect all the children in the area, taking on a type of parental role – HIRO had a lot of love to give!
Now, HIRO loved lots of things, he loved his walks, his cuddles, other doggies, and his treats. 'He may have been blind but could sniff out treats a mile away!' – Alan
There was something about HIRO, something unique. This video is one you will love – a warning should be given, you will fall in love with HIRO, so be prepared! This is his friend MR. FOX who took regular walks with HIRO in the evenings. We were astonished at this friendship and have watched this video many times now – just wonderful!
Alan told us about one of HIRO'S funny and quirky behaviours……. 'HIRO picked up what the word 'step' was. When I first got him, he would trip up on curbs or stairs. Eventually, if I said 'step' he would reach out ahead to feel for the curb or step!' – super-fast learning HIRO.
'I still chuckle at the time I took HIRO on an AKITA pack walk and there was a little sandy beach by the Riverside. HIRO dug a hole, then did a big poo! Then tried to bury it in the hope that no one would notice!' Wow, what a clean boy….lol
HIRO enjoyed the company of his canine friends and as long as a dog didn't jump up at him he was very tolerant of all of them. Not all blind dogs are able to socialise as easily with other dogs so this is just so lovely to hear!
HIRO was a true gentleman, a relaxing presence to be around! Sadly passed due to hip dysplasia, dementia and also I think deep down he thought that it was time to let another AKITA have a chance of being rehomed with me and getting the chances he got! – ALAN
Enjoying special time with little friend Gizmo – Gizmo was a rescue doggy too and looked up to HIRO like his Daddy!
HIRO enjoyed his regular parcel delivery from the fabulous doggy treat company!
Alan was given 7 whole years with HIRO – such a beautiful life! HIRO has left for his next adventures over the Rainbow Bridge. There is so much to teach the other doggies there and HIRO will be their wise teacher.
Alan has today another beautiful rescue called YUKI. YUKI, it is so lovely to hear you have found unconditional love in the World.
Thank you so much Alan for allowing us to write for the super gorgeous HIRO. It is an honour to be introduced to him and we really admire his brilliant strength of character, his love of life, his ability to trust, and his very handsome adorable furry face.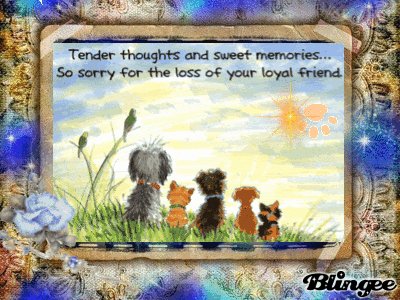 HAPPY DOGGY NEWS would really appreciate any shares of our posts to your own social media. You can do so using the little icons above!
Love Alison and JET the little admin Chihuahua!