WHY EVERYONE SHOULD LOVE A CHIHUAHUA! – Hilarious post!
We have our own little guy called JET and as you probably know, he sits on HIS desk and does all the admin for HAPPY DOGGY NEWS!
Not everyone is a CHIHUAHUA lover and that's all fine but we would like the chance to change your minds!
We spoke to some of our CHIHUAHUA and CHIHUAHUA X READER'S – they told us why they are super wonderful!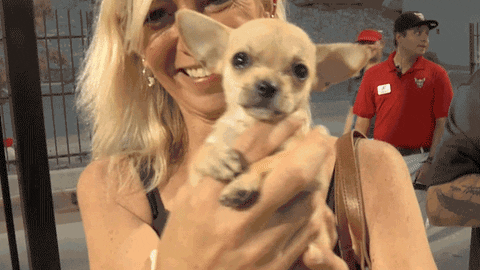 WONDERFUL GROUP A ARE:
COCO, ALFIE, LISA'S DOGGY, CHARLIE, MERLIN, STELLA, GIZMO, FREDDIE, CHARLEY AND ZOOKIE and ARTHUR-LLOYD
GROUP A'S ANSWERS:
YOU CANNOT, NO MATTER WHERE YOU LOOK, GET ANY CUTER THAN US!
YOU CAN CLEAR UP OUR WEE WEE'S EASILY AS THEY ARE USUALLY CUTE TOO!
WE WILL KEEP YOUR LAPS WARM AND SNUGGLE UNDER YOUR BLANKET
THANK YOU TO THE WONDERFUL GROUP A! WE KNOW YOU HAD FUN WHILST DISCUSSING AND THIS WILL GO A LONG WAY TO EDUCATING HUMANS HOW AMAZING YOU GUYS ARE!
---
WONDERFUL GROUP B ARE:
LULU, POPPY, DILLY, MILO, ELSIE, POPPY, LOTTIE, POPPY, SARAH'S DOGGY, DIVA AND MAX!
GROUP B'S ANSWERS:
WE ARE SMALL ENOUGH FOR SUPER CUDDLES!
WE ARE GREAT FOR HUMANS WHO CAN NOT WALK THAT FAR AS WE LOVE OUR WALKS BUT DO NOT NEED THE WALKIES OF THOSE BIG DOGGY'S!
WE ARE IRRESISTIBLE FOR OTHER PEOPLE TO TAKE CARE OF IF YOU GO ON HOLIDAY!
THANK YOU GROUP B, YOU ARE ALL SUPER GORGEOUS AND HAVE COME UP WITH SOME VERY WISE ANSWERS! – YOU CAN ALL GO AND COLLECT YOUR TREATS NOW!
---
WONDERFUL GROUP C ARE!
LIZZY, MAYSON, RUBY, MEEYA, HUGO, BAMBINO, NINA, MISSY MOO, FRANK, FRED, WILLOW
GROUP C'S ANSWERS:
WE CAN PULL THE BEST EXPRESSIONS THAT WILL TOTALLY MELT YOUR HEARTS!
WE ARE FEARLESS AND MAKE THE BEST GUARD DOGS FOR ANY HOME, BUSINESS, FARM!
IF YOU ARE A SUN WORSHIPPER, WE ARE THE DOGGY FOR YOU, HOME SPUN IN MEXICO WE LOVE LYING IN THE SUNSHINE WITH YOU!
THANK YOU GROUP C. WE HEARD YOU ALL HAD FUN IN YOUR DISCUSSION GROUP AND MANAGED TO ORDER A TACO BELL FROM FRANK'S PHONE!
---
WONDERFUL GROUP D ARE:
DAISY, JENNI'S DOGGY, LOU'S DOGGY, TRACY'S DOGGY, RACHEL'S DOGGY, LOLA, DOLLY, MINNIE, LORD CHIKO AND PRINCE
GROUP D'S ANSWERS:
WE ARE SMALL BUT LARGELY LOYAL TO OUR HUMANS!
WE ALL AGREE WE GET VERY EXCITED VERY EASILY AND THIS WILL CREATE HAPPINESS FOR YOU!
WE ALL LOVE FOOD BUT WE HAVE SEEN WHAT THE LARGER DOGS EAT AND WE THINK WE MUST BE CHEAPER TO BUY DINNER FOR!
TEAM D YOU WERE A DELIGHT TO MEET AND WE ONLY HAD ONE INCIDENT OF NOT MAKING IT TO THE COURTYARD TO RELIEVE ONESELF!
---
WONDERFUL GROUP E ARE!
SHAUN'S DOGGY'S, SARAH'S DOGGY, SARAH-JAYNE'S DOGGY, CHARLES, MILO, SHARON'S DOGGY, NICKIE'S DOGGY, HANNAH'S DOGGY, WEE SNOOP, HAYES AND PIXIE
GROUP E'S ANSWERS:
WE ARE VERY DIFFERENT FROM EACH OTHER! SOME OF US HAVE APPLE SHAPE HEADS, SOME DEER HEADS. SOME OF US HAVE SHORT FUR AND SOME OF US HAVE LONG FUR – SO THERE IS ONE OF US FOR EVERY HUMAN ON THE PLANET!
WE LOVE OTHER CHIHUAHUAS, SO YOU CAN GET A PACK OF US AND WE WOULD BE SUPER HAPPY!
WE ALL AGREE THAT OUR POO POO'S ARE DARN CUTE TOO!
A BIG THANK YOU TO TEAM E FOR HELPING HUMANS UNDERSTAND THE WONDERFULNESS OF CHIHUAHUA'S – WORD GOT TO HAPPY DOGGY NEWS THAT WEE SNOOP LED THE GROUP FROM SKYE IN IRELAND!
---
GROUP F ARE:
MISSY, GIZMO, LIZZY, MAYSUN, RUBY, GEORGEE, MEEYA, DAVE, HUGO, BAMBINO, MISSY, PIXIE AND NINA
GROUP F'S ANSWERS:
WE HAVE BIG HEARTS AND WILL LOVE YOU UNCONDITIONALLY!
DON'T EVEN BOTHER WITH A HOT WATER BOTTLE IN THE WINTER, WE WILL WARM YOUR TOOTSIES!
WE HAVE TINY LITTLE TUMMIES AND YOUR HANDS WILL NEVER GET TIRED STROKING THEM FOR US!
A MASSIVE THANK YOU TO GROUP F! – WELL DONE MEEYA, WE KNOW YOU HAVE A LITTLE DEMENTIA BUT WE WERE TOLD YOU KEPT UP BEAUTIFULLY WITH THE GROUP!
---
GROUP G ARE:
TOBY, MISSY MOO, MURDOCK, HAYLEY'S DOGGY, SOPHIYA'S DOGGY, LESLEY'S DOGGY, VICTORIA'S DOGGY, CHARLIE BEAR, PEPPER, JILLY'S DOGGY, BENTLEY, FLORA AND BONNIE'S DOGGY
GROUP G'S ANSWERS:
WE ARE HOME LOVING DOGGY'S AND ARE VERY HAPPY BEING CUDDLED ALL DAY LONG!
WE ARE EASY DOGGY'S TO DO A 'HOME SPA' FOR! – POP US IN A WASHING UP BOWL AND WE'RE GOOD!
WE ALWAYS THINK THAT OUR HUMAN IS THE BEST HUMAN IN THE WHOLE OF THE WORLD!- EVEN IF YOU'RE NOT!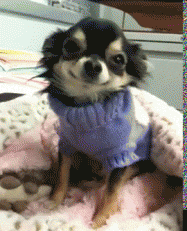 WELL DONE GROUP G, YOU HAVE CAPTURED OUR HEARTS AND WE WISH YOU A LOVELY SNOOZE WHEN YOU ALL GET HOME AS YOU MUST BE EXHAUSTED!
---
YES! THIS POST IS TOTALLY BONKERS!
HOWEVER, WE GUESS YOU HAVE PROBABLY LOVED IT!
PLEASE SHARE TO YOUR OWN FACEBOOK PAGE FOR EVERYONE ELSE TO SEE HOW CHIHUAHUA CRAZY WE ARE! – USING THE ICON BELOW!
SUBSCRIPTION IS TOTALLY FREE AND YOU WILL NEVER MISS ANY OF OUR WONDERFUL DOGGY POSTS OR YOUR OWN DOGGY PHOTO!