DOGGY HAMPER COMPETITION!
'Bella can't wait for her Beautiful Hamper to arrive x – Amanda!'
He wanted to make it simple so that all the doggy's who wanted to enter would be able to do so!
All you need to do is to subscribe FOR FREE to our wonderful DOGGY NEWSPAPER! – you will receive all our doggy stories, news, photos, competions and more as soon as they are published! – DON'T FORGET TO CHECK YOUR EMAIL TO CONFIRM YOUR SUBSCRIPTION!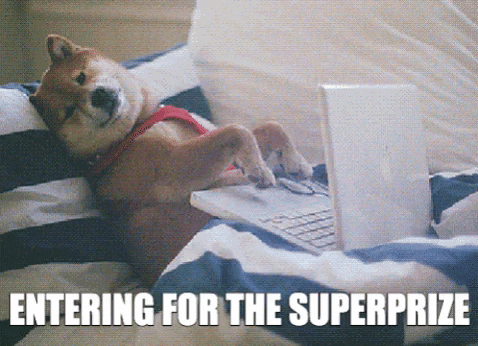 The Hamper can only be sent to a U.K. address – so if you are abroad and win you could always send to a friend in the U.K. OR A DOGGY CHARITY in the U.K.
OR YOU CAN JUST SUBSCRIBE BECAUSE YOU LOVE OUR DOGGY NEWSPAPER!
SUBSCRIBE HERE TO ENTER COMPETION!
---
HELP TO SUPPORT OUR LOVELY DOGGY NEWSPAPER BY SHARING OUR POSTS TO YOUR OWN FACEBOOK PAGE OR OTHER SOCIAL MEDIA USING THE ABOVE ICONS! – SO VERY MUCH APPRECIATED!
LOVE AND WOOFS!
ALISON AND JET!